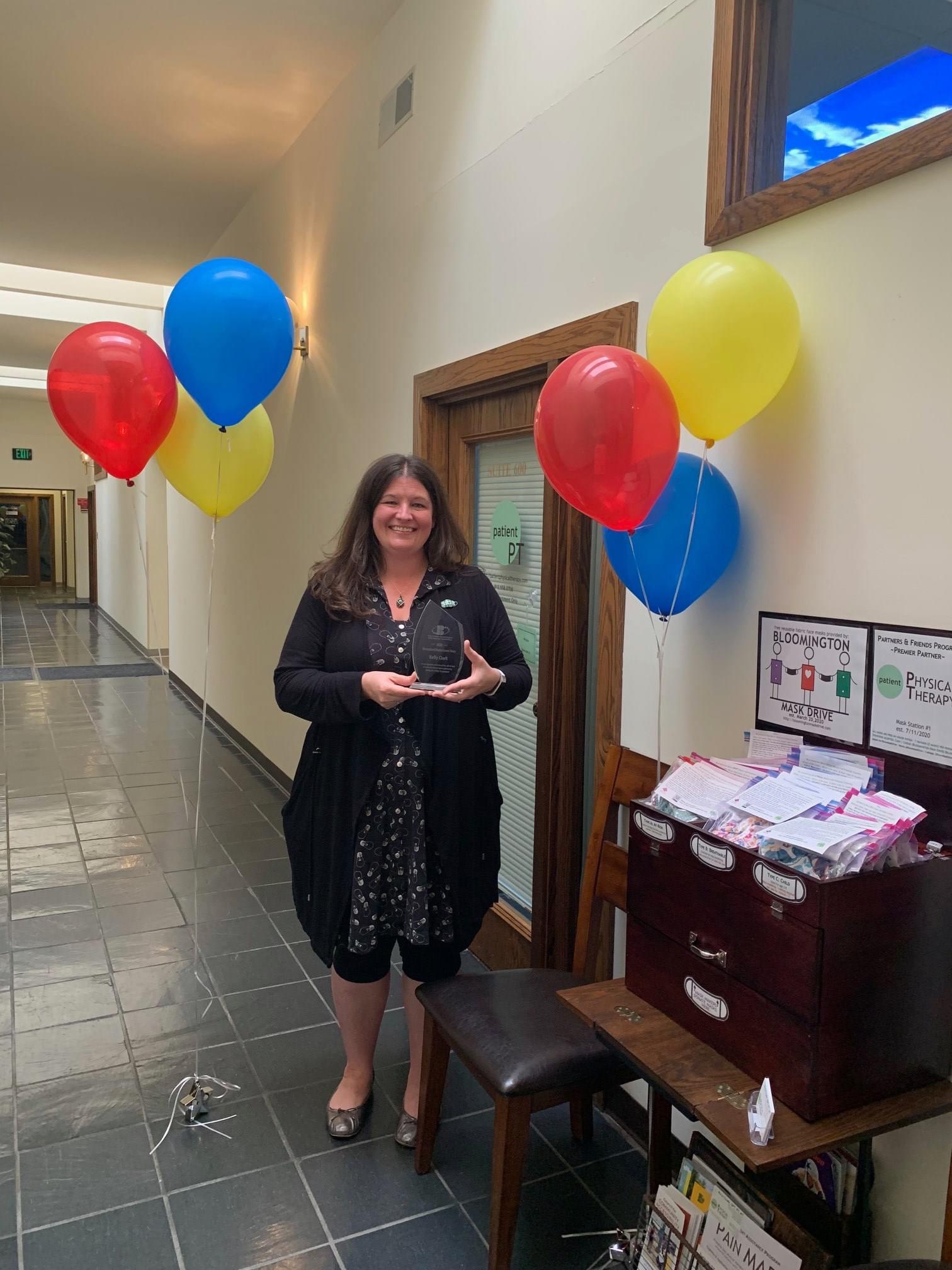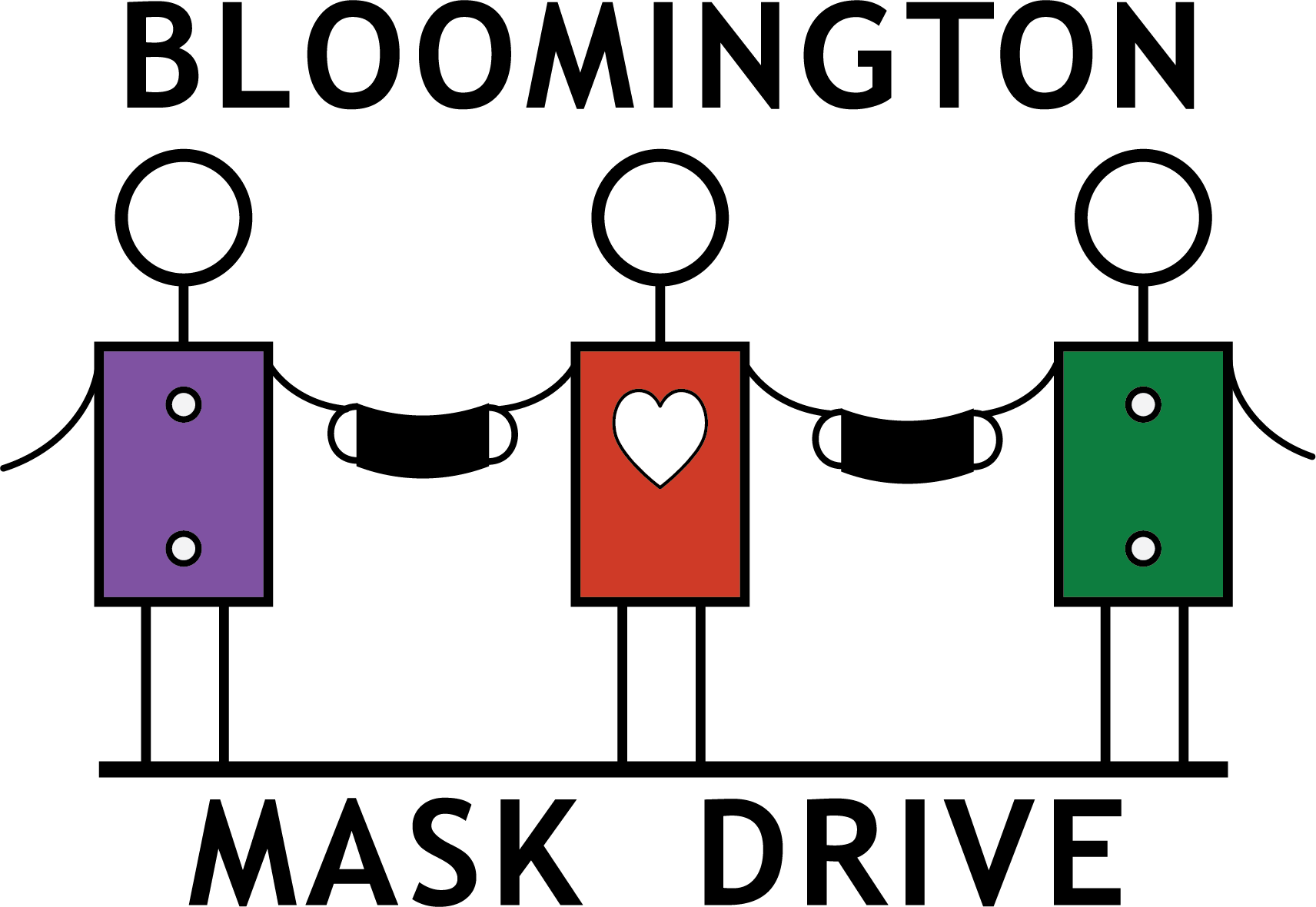 Dr. Kelly Clark, Founder of Patient PT, is also Co-Founder of Bloomington Mask Drive, a grassroots community effort that developed in response to emergency mask shortages due to the COVID19 pandemic.
Dr. Clark has received a number of local honors for her work organizing Bloomington Mask Drive, including:
Heroes of the Pandemic: Bloom Magazine
Incredible Women of COVID19: CoB Commission on the Status of Women
Unmasked Hometown Hero Award: Bloomington Chamber of Commerce
Shelia Evans Health Hero Award: Kiwanis of South Central Indiana
Steve Warren Hero Award: Stonebelt
Be More! Bloomington Award: City of Bloomington
Best Community Connection Engagement Award: City of Bloomington
Bloomington Mask Drive has made and distributed over 90,000 free masks to organizations and individuals in Bloomington and Monroe County since its inception on March 20, 2020, initially via a request system and later via a network of community mask stations located throughout Bloomington. Bloomington Mask Drive continued to make and distribute free masks for nearly two years before winding down volunteer operations in the summer of 2022.