Later this year, Patient PT will turn three years old. What began as the wistful daydream of a student therapist is now a well-established clinic with a solid reputation for evidence-based, patient-centered, highly effective healthcare.
I founded this clinic because through all my training to become a doctor of physical therapy, I watched people with long term pain issues and lots of questions about what was going on -- people like me, and my family -- get brushed off as hopeless cases. Hard-working, earnest, sometimes desperate people showing up in PT clinics week after week to chip away at their pain or stiffness, only to find out that the PTs who were supposed to teach me how to help them considered those same people to be "beyond help." I asked for guidance time and again only to be told that there was nothing that could be done for a lifetime of poor posture or decades of overuse -- but I didn't want to believe it.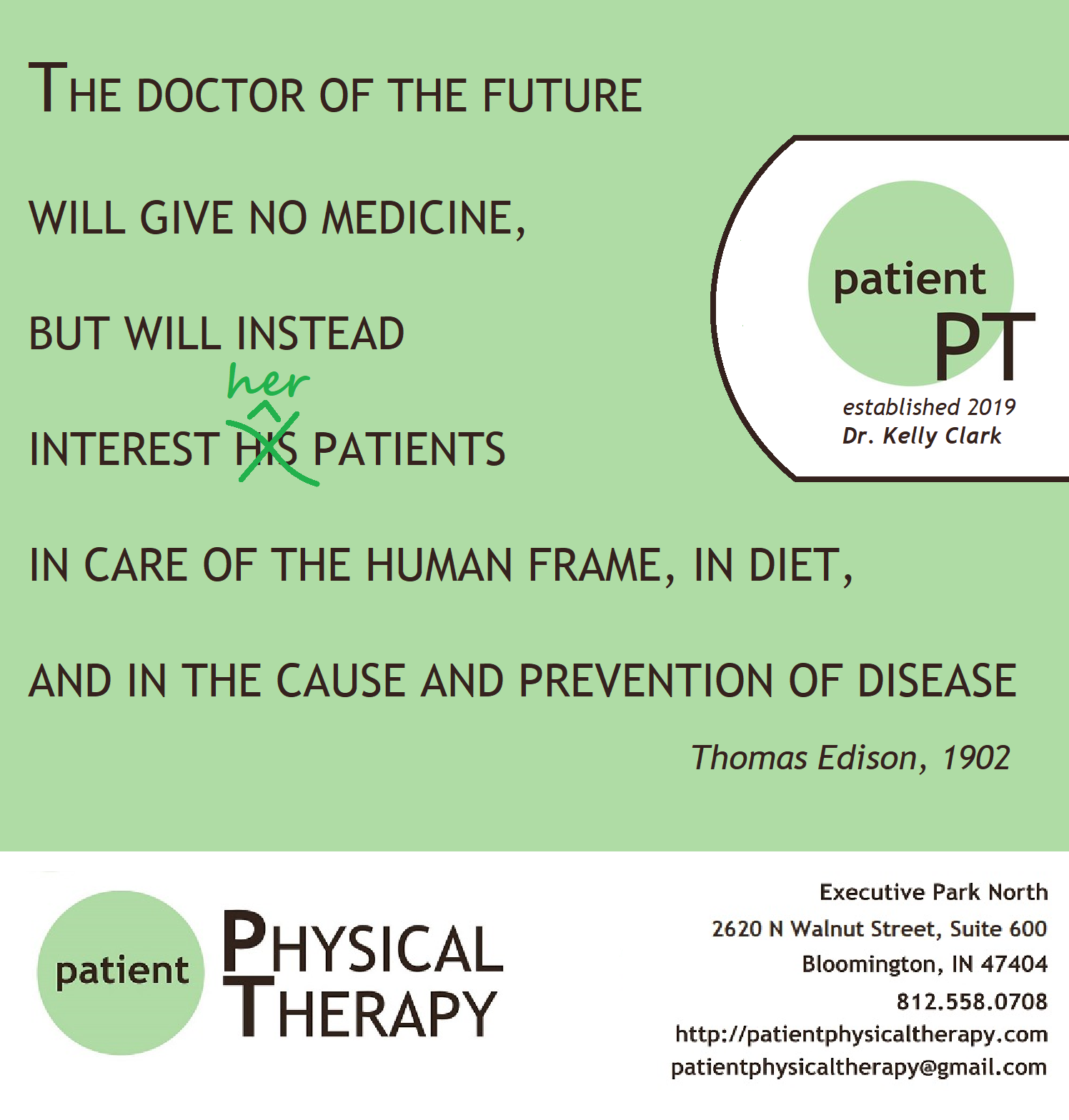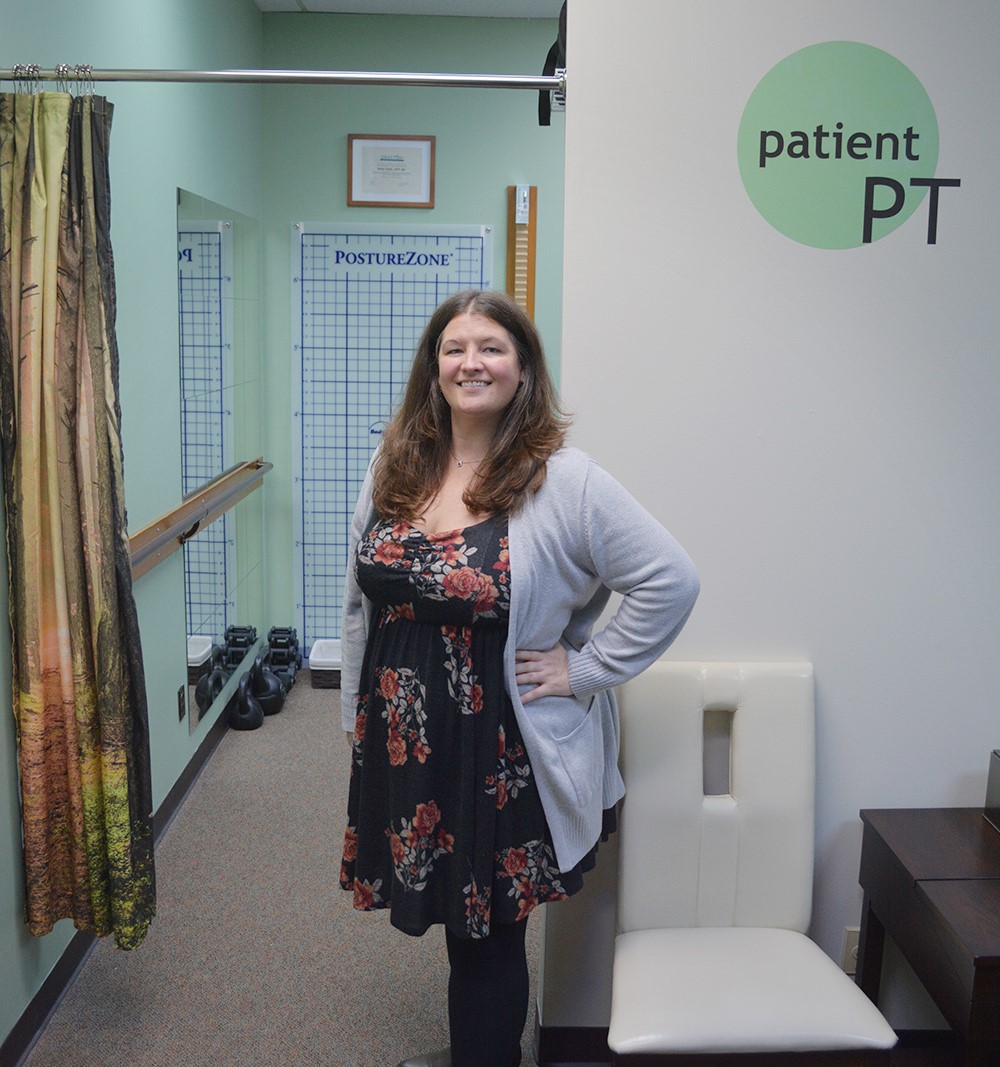 Now, I know I was right. Every day I help people reverse decades of pain and stiffness. Along the way they learn how to self-manage for the long haul so they can go back to or keep doing all the things they love.
Are you tired of pills, surgeries, needles, and being told to stop doing the stuff you want to do? Step into the future and see a different kind of doctor - Dr. Kelly Clark!