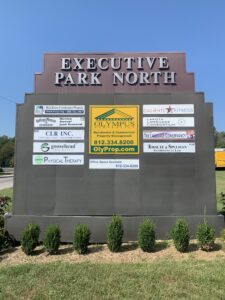 Over the last month I have been getting used to my new life as a business owner and the never-ending to-do list that comes with it. There are a lot of mental adjustments that come with transitioning from student to entrepreneur, and setting my own productivity standards has been a challenge. How do I gauge success? How do I know if I am on the right track? I am still grappling with this change, but over the few weeks since my last update, there have been a lot of positive developments that reassure me that I am, in fact, doing just fine and maybe even pretty great.
So what's all this good news? Well, first of all, my partnership with the APHPT was finalized last Monday, 9/2.
I had been a little worried about it because the deadline for the CFBMC Community Impact Grant letter of intent was Friday, and there was still paperwork to be exchanged. Fortunately, I didn't have any choice but to be chill and have faith that it would all work out in the end, and it did!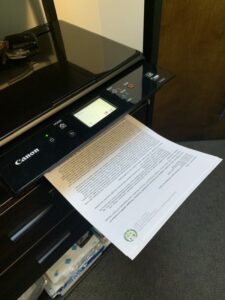 On Friday afternoon, I delivered my very first letter of intent for a project of my own design. In my former life as a grant writer for a small business, I submitted several grant applications for larger projects and more money. This letter was just a first step to a proposal, but I can tell you that even the thrill of winning nationally competitive awards for someone else was nothing like submitting a letter for my own project. Honestly, I'm not sure I've ever been more proud of two pages of writing in my life. I took a ridiculous number of pictures during the process of printing and assembling it.
In between finalizing my partnership on Monday and turning in my letter of intent on Friday, I got a completely unexpected email from local celebrity and radio personality Pam Thrash. Though I only knew her from her long-standing radio show, Pam Thrash's Retro Lunch Hour, she is also the Community Relations Director for One World Enterprises, the umbrella organization for several local businesses and brands. She was writing to tell me that one of my long time favorites, Lennie's Restaurant and Brewpub, had reviewed my sponsorship materials for Impatience and was offering to provide catering for the appetizer bar.
Actual footage of me scrambling to my keyboard to say yes.
What else? I've recruited DJ LOWE, who you may have seen on the decks beside TR0LL for events like Rave in the Cave at The Root Cellar Lounge! He's going to help us out with a custom chill mix early in the evening, kick off the dancing with some world tunes and salsa, and then close the party down with exactly what Btown has come to expect when they hear LOWE is playing: dance and house from 11 PM – 1 AM. Besides that, Shimmering Shimmies signed on as our first official live entertainer, and will grace us with a belly dance performance. AND, though I don't want to name any names just yet (because it just happened and I don't like to count my chickens until they are hatched and then not eaten by something for at least 24 hours) it looks like we've got a bartender on board! That is that last of the "skilled volunteer" positions I still needed to fill for the party, so I'm breathing a big sigh of relief this morning. The work is far from over – at this point, I have had just enough success to guarantee I won't lose money on this fundraiser. Now, my task is to move beyond the circle of my closest friends, loved ones, and priceless early supporters, and start advertising this as the unique, fun, unforgettable party that it's going to be.
That's not the end! Last but not least – all my hard work on this website appears to have paid off in the form of landing a really cool contracting gig in my lap! Earlier this month I got an email from a recruiter with NEURO TOUR Physical Therapy letting me know they were looking for a physical therapist in the area. They specialize in the performing arts – touring theatrical and musical performances, including Broadway, and even concert tours. I have signed with them to provide pre-performance physical therapy services for an upcoming production at IU Auditorium, and the contract will remain open for the next year. That means that any time they need a therapist for a show in Bloomington or Indianapolis, I'll be on the list to call!
It is not always easy taking all of this on and trying to build so much from so little – but the last couple of weeks have been filled with a lot of little wins and a couple of big ones. Today at least, the future feels bright. Thank you for taking the time to read this blog and share this exciting time with me. This is only the beginning!